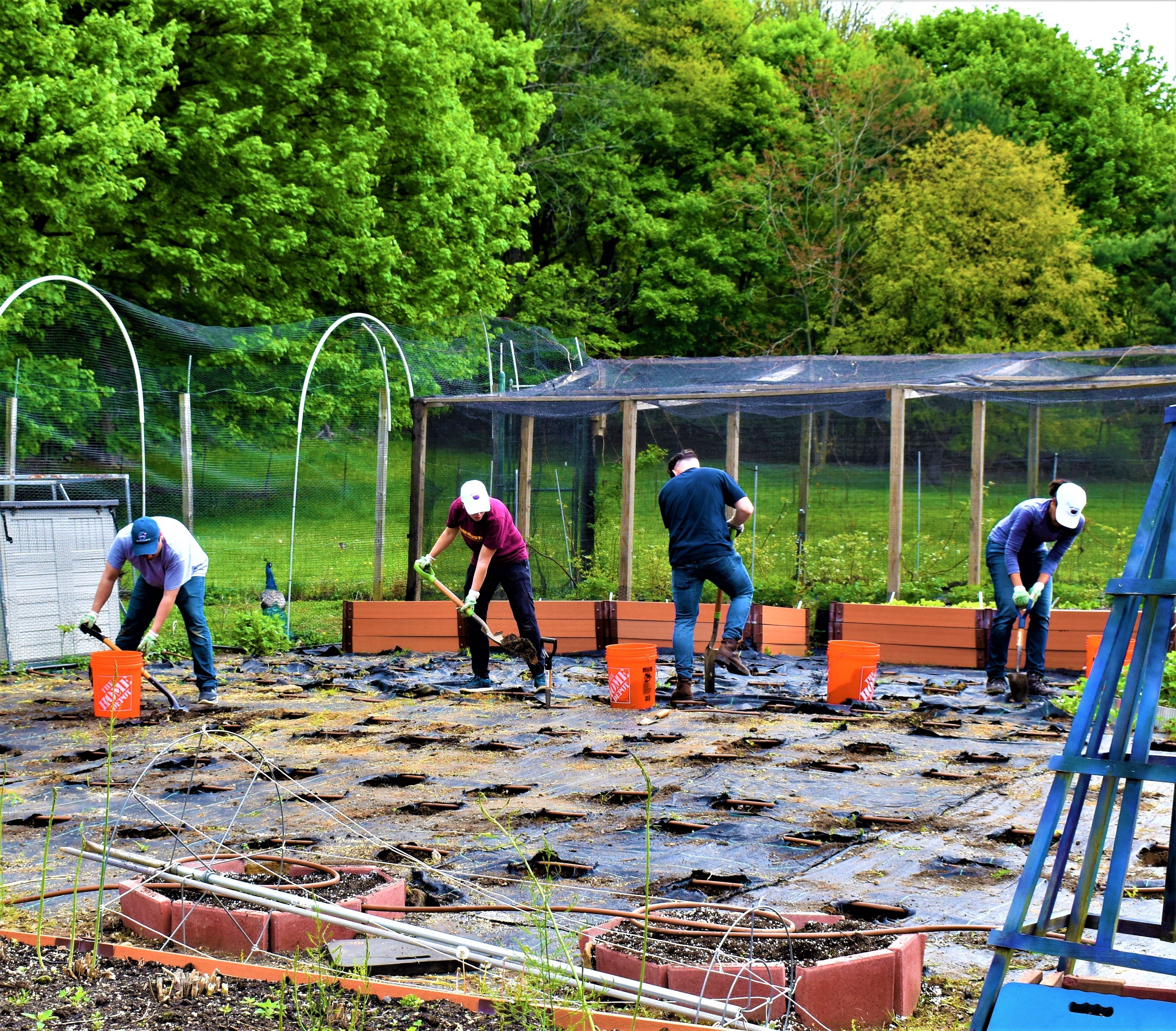 John Parauda, a newly-retired, Managing Counsel at American Express, is no stranger to St. Christopher's healing garden movement. In fact, he is largely responsible for creating it. In 2020, he met with us to share his dream of reclaiming a then-abandoned, one-acre garden plot at our Jennie Clarkson Campus and transforming it into a healing garden for our residents. And to make that dream a reality, he made a generous donation, matched by American Express, and invested countless hours to reimagine and build our magnificent Seeds of Hope Healing Garden, which spurred the creation of healing gardens at our two, other campuses. John's development of the garden with our AnnMarie Sasso and others has enabled residents to benefit socially and emotionally, and became purposeful as they immerse themselves in the garden by clearing, planting, nurturing, harvesting and cooking its bounty.
John and American Express continue to support the garden financially and often, that's where you'll find him, either fixing a garden bed, battling weeds, or planting a new type of potato. But on May 13, John brought along a few friends—24 to be precise! All members of the American Express legal team he headed, they spent the day weeding and clearing, building new beds, and planting and seeding an array of produce, including carrots, onions, garlic and several new varieties of lettuce. 
St. Christopher's is grateful beyond words to John and his colleagues for making a great healing garden even better. To learn more about how your company can help advance St. Christopher's mission, please contact Dennis da Costa at ddacosta@sc1881.org.