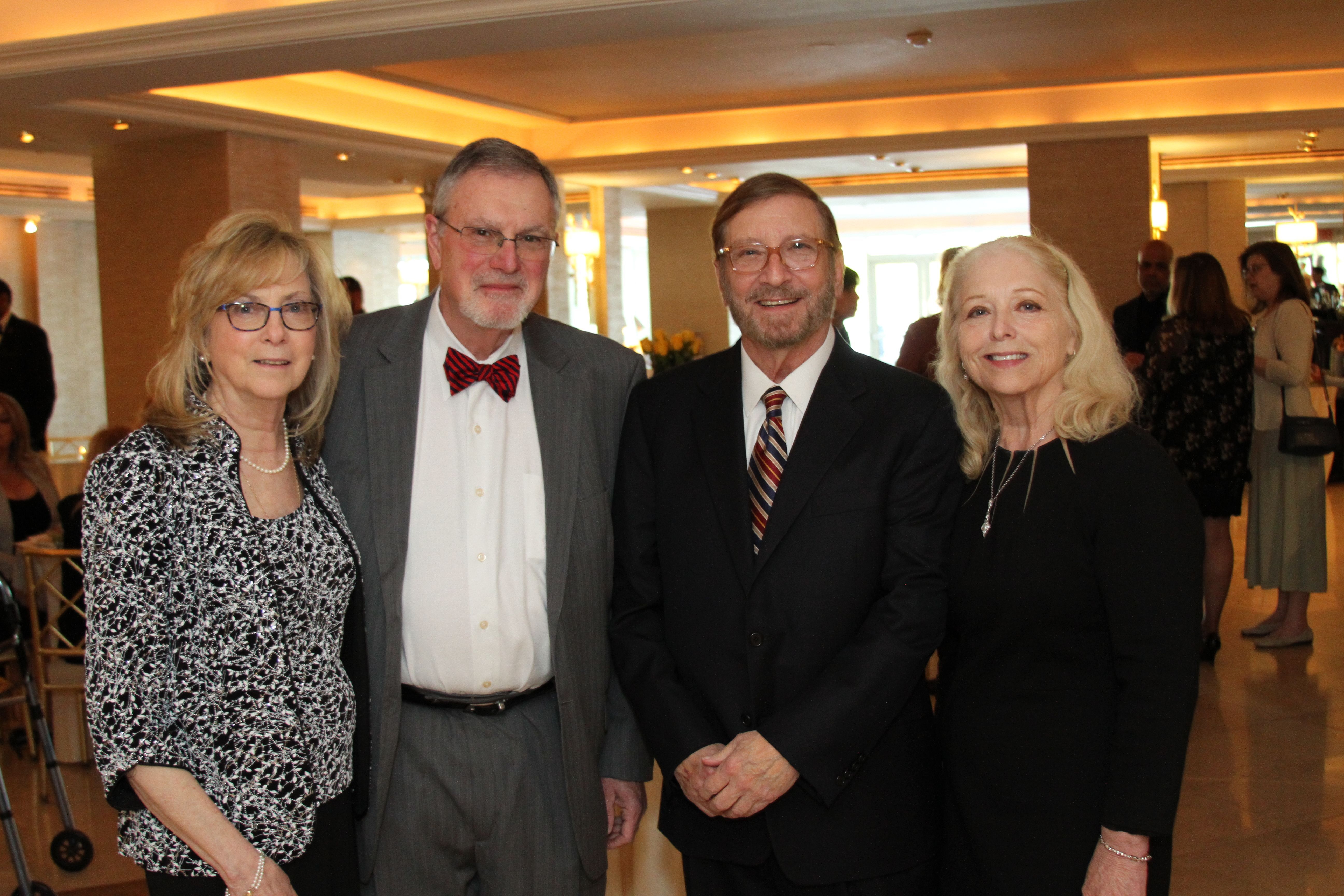 The beautiful Terrace Room at Glen Island Harbour Club was the setting on April 19 for St. Christopher's 2023 Health & Harmony Gala, an evening during which guests experienced stirring stories, enjoyed engaging conversations, great food and music, and together, renewed our shared commitment to help children and families in need build better lives.
Sponsors' and guests' generosity benefitted music, fitness, culinary and sensory enrichment programs for youth in our Residential Treatment Center program. But the event was not just a fundraiser...rather, it was a celebration during which we were moved and enriched by the journeys of two St. Christopher's alumni, Jennie White and Frances Gonzalez. Throughout their lives, they have personified the power of resilience and perseverance. When faced with trauma and setbacks they chose not to succumb or adapt to their hardships, but rather to turn adversity into advantage and evolve into their best selves. That evening, Jennie was presented with the first of two 2023 ETTA Awards "for inspiring youth to pursue their dreams and live purposeful lives"; Frances, CEO of VeganWines.com, is a 2020 ETTA recipient.
St. Christopher's presented its second 2023 ETTA Award to Valley Bank, represented by Joe McCoy and his Team, "for bettering life in its communities and building a more sustainable world." Valley's integral role in strengthening the quality of life for all in the communities its serves includes a long-term banking and philanthropic partnership between St. Christopher's and John Tolomer and Westchester Bank, with whom Valley merged in 2021. We are thrilled Valley is continuing this legacy of support for our work.
Upcoming fundraising events include the North Salem Lions' 56th Anniversary & Charity Golf Outing on August 21 at Salem Golf Club in North Salem, New York, and St. Christopher's 2023 Golf & Pickleball Classic on October 10 at Leewood Golf Club in Eastchester, New York. Learn more about these outings on our Events page, linked here. On that page, you can also enjoy some photographic highlights of our 2023 Gala.
Thank you for your support. Thank you for caring.
(Pictured above, left to right: Maggie Belloni & Board Member, Dr. Frank Belloni, with Dr. Robert Amler, Dean, School of Health Sciences and Practice, New York Medical College, & Dr. Sherlita Amler, Westchester County Health Commissioner)