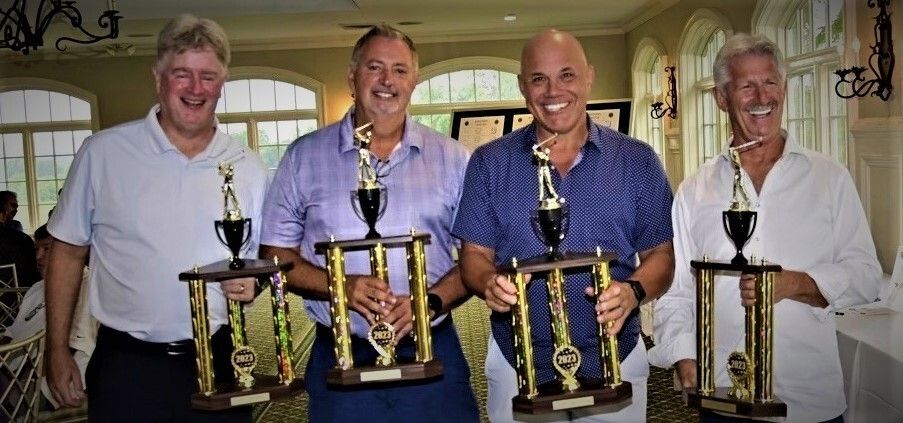 The mission of the North Salem Lions Club is to improve health and well-being, strengthen communities, and support those in need through humanitarian services and grants that impact lives. And members again fulfilled their mission on August 21 as they hosted their annual Charity Golf Outing at Salem Golf Club in North Salem. This purposeful event also marked the organization's 56th anniversary.
According to Lions President, Robert Loeb, CFP, President & Founding Partner of Westchester Benefit Group, dozens of golfers and guests gathered for a memorable day of golf, followed by a dinner full of fun and fraternity. The net proceeds of the event benefitted local families in need, in addition to St. Christopher's and New Dawn Family Resource Center, which supports programs and services for victims of domestic abuse, sexual assault, elder abuse, and human trafficking in northern Westchester County, New York. Sponsors of this event included, among others: BMW of Ridgefield (CT); Westchester Benefit Group, Inc.; and Atlantic, Tomorrow's Office.
St. Christopher's wishes to thank Robert Loeb and the North Salem Lions for their very generous support, and Larry Weiss, CEO of Atlantic, Tomorrow's Office, and St. Christopher's Board Member, for introducing us and our work to the North Salem Lions. We also congratulate Larry for winning first place (!) at the outing, along with team members, Jimmy Leyritz, Al Bozza and Dan Liberty.